Who we are
Where others see only outdoor, we see visual solutions that our clients face everyday. Sebe Advertising runs outdoor advertising business in accordance with international standards in Turkey and owerseas. This is our principal to make the ideal plan to deliver the campaing to target public with our experienced team in view of latest visual technologies and developments worldwide.
We are more than a simple advertising company, we are application enginers, R&D and international business specialits.
We invite you to discover Sebe and its services.
Sport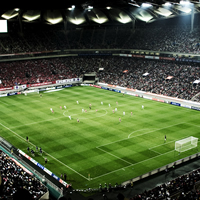 Deliver your message to thousands of people in stadiums and sometimes millions of people watching the games live on TV of football and basketball clubs who are represented by Sebe Advertising. Sebe helps you to strengthen your corporate image by the these respected organisations.